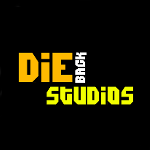 My Ways!
A Text Horror adventure experience unlike other, it has mature content and gore, so user discretion is advised. Anymore detail will spoil the experience. You can give up at any stage of the game thats a plus.
Enjoy.
If You like this,
For more upcoming updates,
Follow us #DieBackstudios
Like us @DieBackStudios
Made for #BiteSizedHorrorJam
Comments
Log in with itch.io to leave a comment.
If anyone is hungry, this is the game to play :D

Must download!